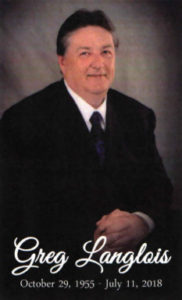 We share the Sad news that our great friend and refractory partner Greg Langlois of Refractories Plus Inc., has succumbed to the cancer that was found late last year.
Greg was well known for using his wide range of theoretical and practical knowledge of both products and applications to develop innovative and cost effective solutions and improvements for a wide range of plant customers and partners. Clever in the use of standard products for new applications and installation methods to simplify and shorten outage times. He was an early leader in developing a unique supply chain to various products from China that delivered savings without compromising quality and delivery goals. His passion for the business shone through in everything he did. He became Mr. Reliable to all of us.
Typical Greg, although irreplaceable himself, had already assigned some of the various functions to different partners and we can access this continuity plan on behalf of our customers.